Livermore Valley Performing Arts Center has numerous signature events throughout the year that capture the true essence of art. Read more about these signature events below.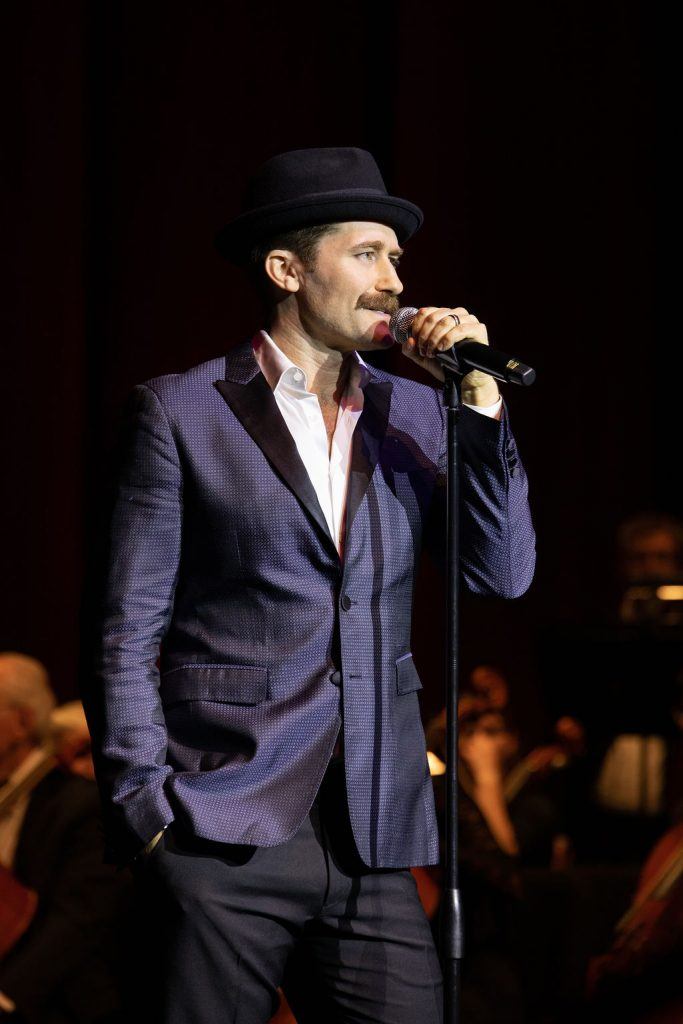 September 7, 2019
Bankhead Theater
Broadway and television star Matthew Morrison, best known as Mr. Schuester on the award-winning television show GLEE, graced the Bankhead stage September 7, accompanied by the Livermore-Amador Symphony. Opening the 2019-2020 Bankhead Presents Season, the gala was the largest fundraising event of the year for the Livermore Valley Performing Arts Center. Proceeds support activities at both the Bankhead Theater and the Bothwell Arts Center, as well as our broad educational and cultural arts outreach activities. The gala event included dinner and live music on the plaza before the show, as well as exciting live and silent auctions inside before the performance. See photos of the event here.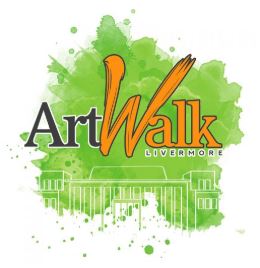 October 12, 11:00 am - 5:00 pm
Downtown Livermore
ArtWalk – the Tri-Valley's premiere one day art festival. Over 200 artists displayed their works on sidewalks and plazas, in parks and galleries, surrounded by boutique shops, wine tasting rooms and restaurants in historic downtown Livermore. Artworks ranged from contemporary to classical, abstract to realism, pottery to mixed media,handmade bags, ceramic garden art and jewelry, with subject matter from floral to figurative and much more. Art was the main focus of the day at ArtWalk: meet the artists and buy one-of-a-kind, original hand made treasures.

Live music and artists were at all the parks Downtown. The Bankhead Plaza had cultural arts groups performing between 12 and 4 pm. Livermorium Park hosted the Livermore Cultural Arts Council booth by the arbor. Live music drew you in to explore the artists' booths all Downtown. See photos of the event here.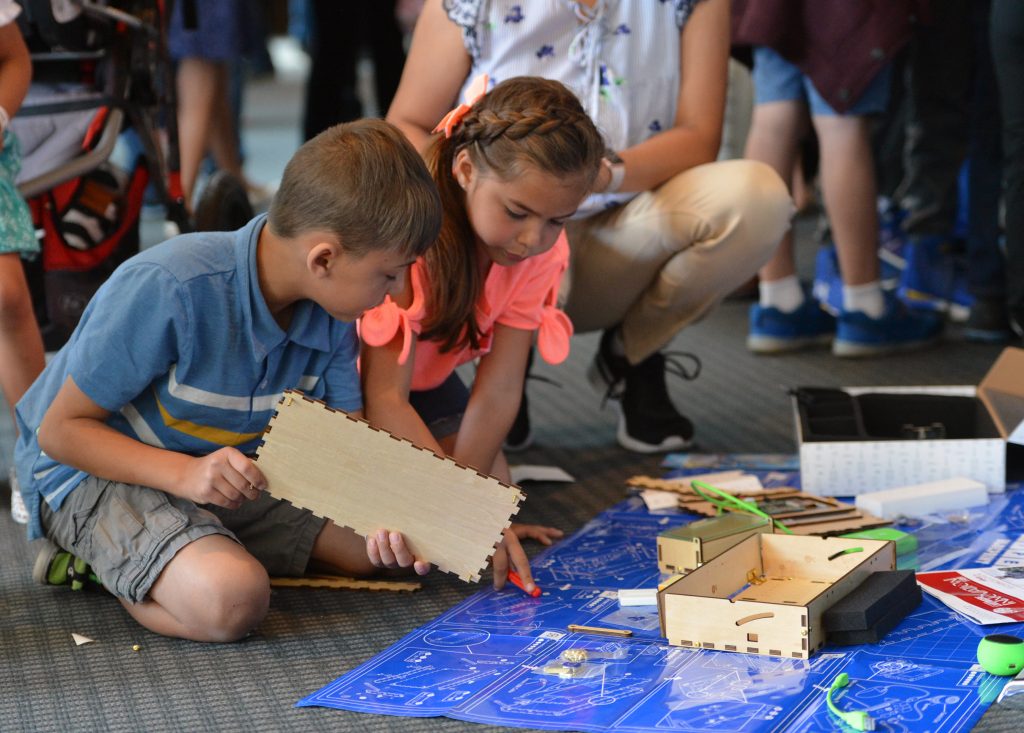 Livermore Innovation Fair
Building for the Moon and Beyond
May 4, 2019
Bankhead Theater
Livermore Innovation Fair was a project targeted to bring STEM + Arts excitement in the community. It was a FREE, family-friendly showcase of discovery and imagination that was equal parts science fair, high-tech exhibition, art show, and community carnival.

This year's theme was "Building for the Moon and Beyond" to honor the 50th anniversary of the Apollo Moon Landing. Inspired by the maker movement, hundreds of young STEAM enthusiasts had the chance to build things, get involved in experiments and demonstrations, and take various gadgets for a test drive. Attendees had a first-person experience in a range of STEAM-related fields, including rocketry, robotics, 3D printing and production, animation, art projects, virtual reality, speakers series, and others. This was an inclusive event for children of all ages and abilities.

New this year was a world famous computer animation film festival, brought by BitsBytes&Pixels for the first time ever in Tri-Valley. As part of the largest Computer Graphics Conference in the world the SIGGRAPH was a must see! It featured award winning short films and ground breaking technology in computer animation and visual effects! This was a one of a kind event paired with an exhibit of artwork created by Livermore school students. See photos of the event here.