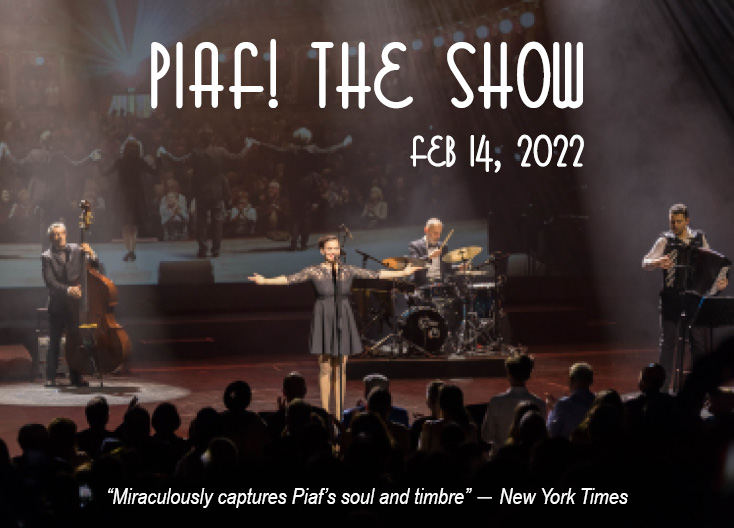 Piaf! The Show
When
Mon, February 14, 2022 @ 7:30 pm
Email
boxoffice@bankheadtheater.org
Where
Bankhead Theater - 2400 First Street Livermore,

Phone
925.373.6800

Bankhead Presents Piaf! The Show
Acclaimed worldwide, "PIAF! The Show" offers a remarkable musical celebration of the life and music of the legendary French chanteuse Edith Piaf. Conceived and directed by the Nice-based theatrical maverick Gil Marsalla and starring Anne Carrere, a young French performer hailed as Edith Piaf's legitimate musical heiress. "PIAF! The Show" premiered in 2015 as a tribute to "The Swallow of Montmartre" on the centennial on her birthday and was inspired by the award-winning movie La Vie En Rose. The show narrates the rags-to-riches story of the Parisian singer's career through her unforgettable songs, and is complemented by a visual tapestry of previously unreleased photographs and images of famous Parisian locations of the Edith Piaf era.
"Miraculously captures Piaf's soul and timbre"
— The New York Times
Monday, Feb. 14, 2022 at 7:30 pm
RELATED PERFORMANCES/SHOWS