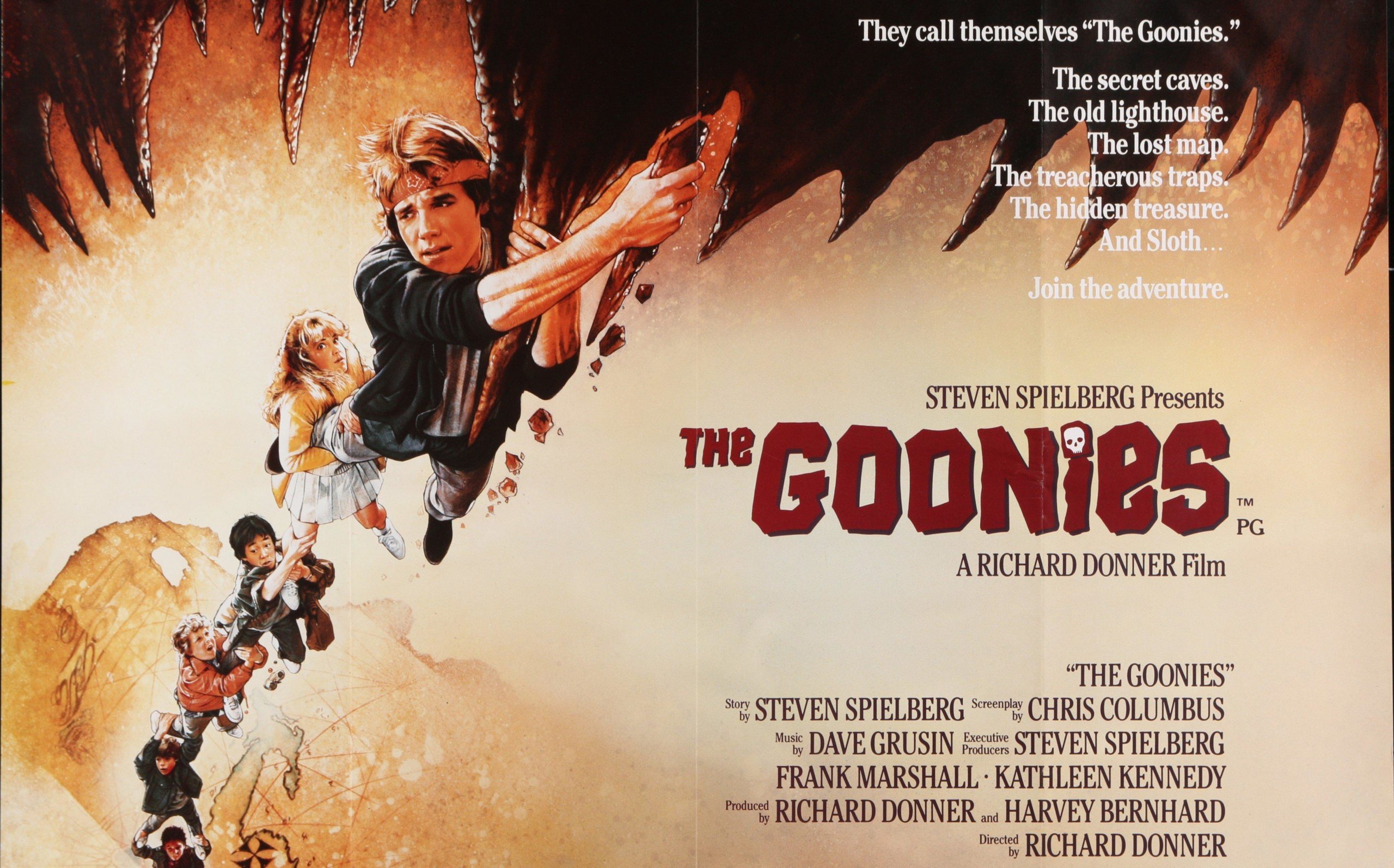 Film: The Goonies (1985)
When
Wed, July 21 @ 7:00 pm
Email
boxoffice@bankheadtheater.org
Where
Bankhead Theater - 2400 First Street Livermore,

Phone
925.373.6800

Summer Family Film Series 2021 Presents The Goonies (1985) — Rated PG

Mikey and his friends discover a mysterious pirate map in the attic and decide to seek its treasure in the hope that it could save their homes from a local developer's plans to build a country club. The Goonies, as they call themselves, follow the map to an underground cavern where they cross paths with a gang of dangerous criminals. Forced to escape from the evil Fratellis, their route leads them through a series of perilous booby traps to the long lost treasure of One-Eyed Willy and a safe return home.
---
LVPAC strives to offer family-oriented entertainment for all ages. Movie ratings are provided by the Motion Picture Association of America (MPAA.) Parents know their children best and should make their own decision regarding appropriate content.
TICKET PRICE = $5 EACH
(all attendees must have a ticket regardless of age)
RELATED PERFORMANCES/SHOWS