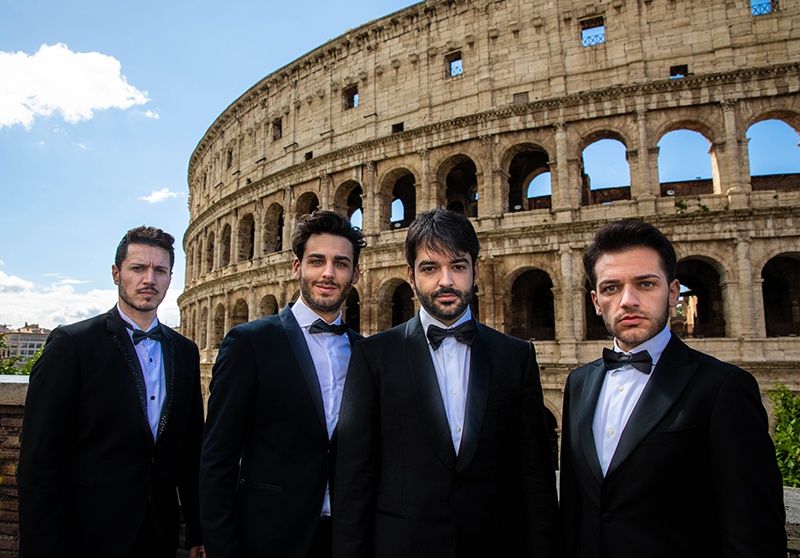 Four Italian Tenors
When
Sun, November 17, 2019 @ 3:00 pm
Email
boxoffice@Bankheadtheater.org
Where
Bankhead Theater - 2400 First Street Livermore,

Phone
925-373-6800

VIVA ITALIA!
Touring the US for the first time, the Four Italian Tenors perform some of the world's greatest music written for the tenor voice. In favorite arias from the operas of Puccini, Donizetti, Verdi, and Rossini, as well as familiar songs such as "Ave Maria," "Funiculi, Funicula" and "O Sole Mio," their performance is captivating, exhilarating, passionate, and engaging. Experience the rich culture of Italy with this new generation of world-class Tenors as they perform beloved works with verve and vivacity, in their own inimitable style.
Alessandro D'Acrissa has performed many of the leading tenor roles in opera houses such as Rome's Teatro dell'Opera and acclaimed festivals throughout Italy. Federico Serra began singing pop music but was soon winning opera competitions and performed his first major operatic role in Bergamo at the age of 27. Taorima native Federico Parisi won the "Youngest Tenor of Italy" award and sings both classical and pop music in concert, as well as hosts a popular television show. Roberto Cresca began his vocal studies in Rome and has since performed numerous roles in Italian houses and toured extensively around the world.
RELATED PERFORMANCES/SHOWS