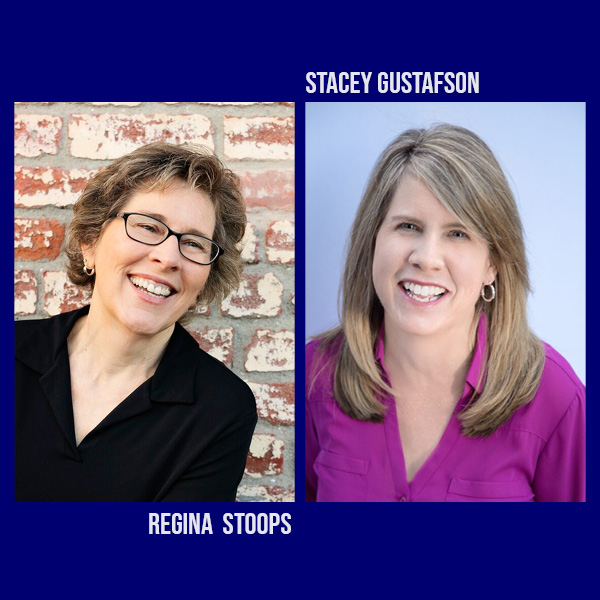 Regina Stoops & Stacey Gustafson – Virtual
When
Sun, April 18, 2021 @ 6:00 pm
Email
boxoffice@bankheadtheater.org
Where
Online Event -

Phone
925.373.6800

Vineyard Vibes & More presents Regina Stoops & Stacey Gustafson
Regina Stoops, who redefines "normal" in her own comedic terms, and Stacey Gustafson, who quips "Are You Kidding Me?" on a daily basis, join together for a fun fest of laughs.
Regina Stoops was born and raised in a town called Normal, though her humor is anything but. Regina has her own unique perspective on what most might consider the mundane details of ordinary life: raising three boys, being married (or not), aging parents, health care, navigating the world of special education, mini-van motoring and the grocery store.  Regina's comedic ramblings take a look at an ordinary life and redefine what it is to be normal. The journey of a "Catholic, Democratic, lesbian, stay-at home soccer mom with an Autistic son" living in the suburbs provides endless entertainment along the way.
Stacey Gustafson says about starting her blog, "Are You Kidding Me?"  "When my kids started to grow up and out, I filled the void with writing. I bundled up all my frustrations and oozed them out onto paper, one pain-in-the-ass problem at a time and it felt good. When I share my work, people laugh and can relate. That's because my problems are like yours. Does your husband need to be reminded each week to take out the trash? So does mine. Do your kids complain about everything from the way you drive to your fashion sense? Mine too. Do the holidays cause you to overdose on Maalox? See what I mean? You're just like me except I write about it, much to the chagrin of my family."
To find out more, visit their websites:  Regina Stoops and Stacey Gustafson
---
VIRTUAL PERFORMANCE Recorded at Retzlaff Vineyard
Free event, reservation required.
Access begins Sunday at 6pm and remains available for 24 hours.
LOOK for the virtual tip guitar during the event to support the artists.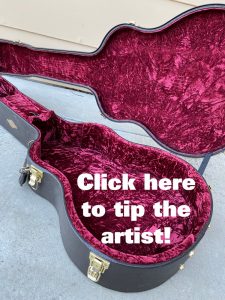 SUPPORT THE SERIES … consider including a donation when you reserve your ticket. Thank you!
RELATED PERFORMANCES/SHOWS