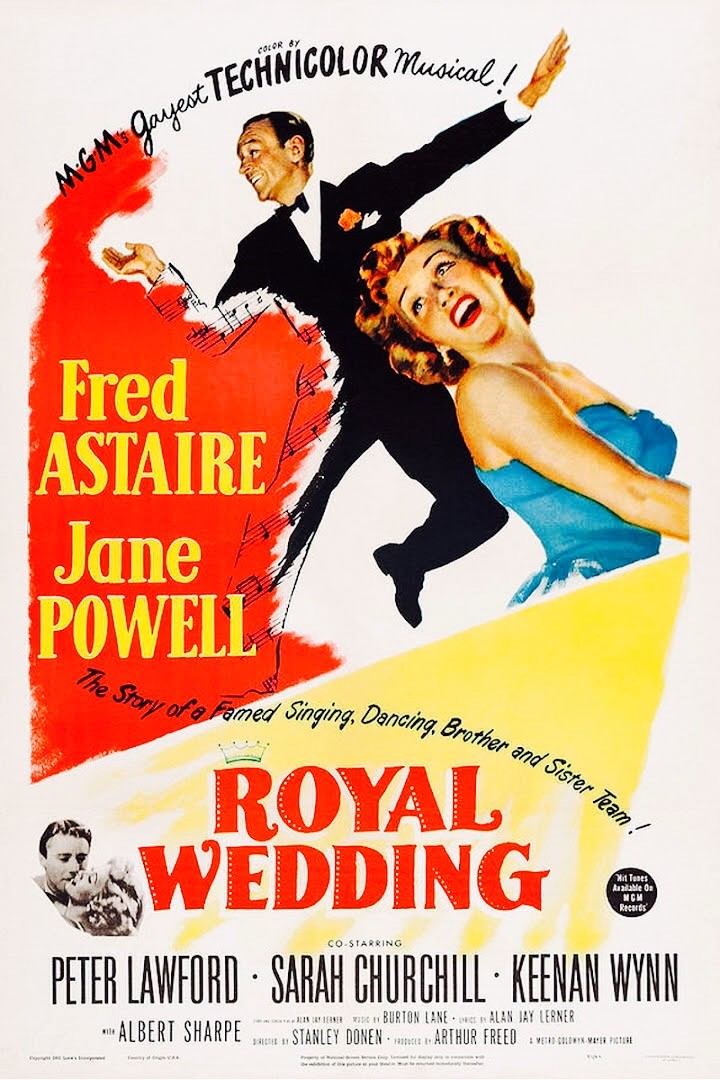 Royal Wedding (1951)
When
Wed, September 18, 2019 @ 7:00 pm
Email
boxoffice@Bankheadtheater.org
Where
Bankhead Theater - 2400 First Street Livermore,

Phone
925-373-6800

Bankhead Presents Classic Film Musicals Royal Wedding (1951) – Fred Astaire, Jane Powell
American song-and-dance team Tom Bowen (Fred Astaire) and his sister Ellen (Jane Powell) are to take their show to London in time for the wedding of Princess Elizabeth and Philip Mountbatten. Along the way, Ellen falls head over heels in love with the dashing Lord John Brindale (Peter Lawford), and Tom becomes equally smitten with the elegant Anne Ashmond (Sarah Churchill) and the four become determined to marry on the same day as the royal couple. The film features one of Astaire's most legendary dance performances, dancing across the ceiling of a hotel room.
RELATED PERFORMANCES/SHOWS