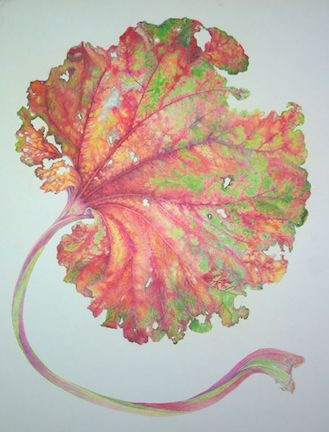 Colored Pencil Art with Nancy Saltsman
When
Thu, September 10, 2020 @ 6:00 pm
Email
boxoffice@bankheadtheater.org
Where
Online Event -

Phone
925.373.6800

Livermore Valley Performing Arts Center Presents Colored Pencil Art with Nancy Saltsman
Join award winning artist Nancy Saltsman for this virtual colored pencil drawing series. Leading participants from her Georgia studio, Nancy will teach the design principles and medium techniques for successful colored pencil artwork.
A practicing artist for most of her life, Nancy holds a degree in art with a minor in Field Ecology and Botany from San Francisco State University  and a teaching credential from San Jose State University. A former Bothwell artist, Nancy relocated to Savannah Georgia two years ago. Her passion is watercolor, colored pencil, graphite, pen & ink, and Masa paper paintings, with a special interest in rendering plants and objects found in nature in a realistic format. Nancy has been teaching for 35 years and loves plants and gardening. She is a member of the American Society of Botanical Artists.
Three classes at 90 minutes once a week.
Available August, September and October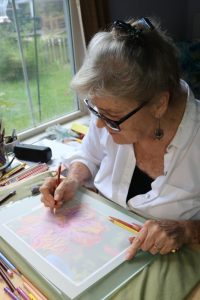 Nancy Saltsman in her studio
RELATED ONLINE EVENTS