The 2017-2018 Season at the Bankhead Theater
Published by Roberta Emerson
Top: Indigo Girls, Rita Rudner, OK GO, Manhattan Transfer.
Bottom: R. Carlos Nakai, Lisa Loeb, Catapult, Moscow Festival Ballet, Tom Rush
Watch a preview video here or see a list of the entire season here!

ON SALE NOW!
Members receive a 10% discount on all LVPAC Presents tickets, all year long. Click HERE to log in and buy tickets now.
NOT A MEMBER? Click HERE to become a member today!  Memberships start at just $125.
The 2017-2018 season at the Bankhead Theater has just been announced! Located at the heart of downtown Livermore, the Bankhead will welcome a range of artists from all musical genres, as well as comedy, dance, theater, and other performing arts. The season officially begins on Saturday evening, September 9, 2017 at the Brilliance at the Bankhead Gala featuring Grammy Award-winning folk rock duo the Indigo Girls. Other notable highlights among the three dozen events scheduled through June 2018 are viral-video pop hit makers OK GO, the smooth harmony vocals of the Manhattan Transfer, and comedian Vicki Lawrence, known for her character "Mama" from The Carol Burnett Show.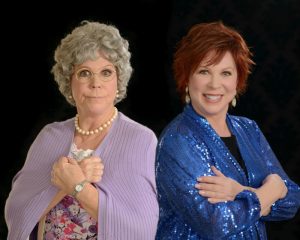 Folk balladeer Tom Rush makes a welcome return, as does Marc Cohn touring with The Blind Boys of Alabama. Among artists making their first appearance at the Bankhead will be Los Lonely Boys, Lisa Loeb, and the Irish group Danù in a special St. Patrick's Day concert.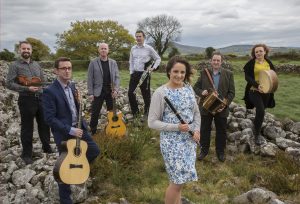 According to Executive Director Scott Kenison, the programming team focused on balance. "We're always happy to welcome big name artists and returning favorites, shows we know will meet a receptive audience, but it's also important to bring artists such as African Guitar Summit and R. Carlos Nakai, William Eaton and Will Clipman to Livermore," he said. "It's particularly exciting to be able to bring to the Bankhead entertainers such as OK GO or Catapult that people may have only seen on television or online. These shows, as well as the return of Olate Dogs, DLux Puppets and others, appeal to all ages. With our student ticket price of just $17, we encourage families to come out and enjoy a show together," he added.
This season is particularly rich with comedic talent. In addition to Vicki Lawrence and Mama,  Rita Rudner and Dave Coulier will keep audiences laughing with their solo stand-up routines. The San Francisco Comedy Competition, Second City and Capitol Steps all return to the Bankhead and the Reduced Shakespeare Co. will present "William Shakespeare's Long Lost First Play," a hilarious mash-up of characters, famous lines, and unexpected plot twists.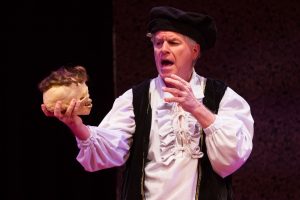 The Bankhead stage is not just for professionals. Next May, local celebrities will spend a week practicing with a professional ballroom dance partner before demonstrating their newfound skills in pursuit of the Mirrorball Trophy in "Dancing with the Tri-Valley Stars." The evening includes a professional dance showcase by national champions, The Utah Ballroom Dance Company.
In addition to LVPAC Presents shows, the Bankhead Resident Companies, including Del Valle Fine Arts, Livermore-Amador Symphony, Livermore Valley Opera, Pacific Chamber Orchestra, Rae Dorough Speakers Series, Tri-Valley Repertory Theatre, and Valley Dance Theatre, offer nearly 50 performances and events of their own during the season.
The 2017-2018 Season at the Bankhead follows the previously announced Summer Series which begins in July with the already sold out evening with Paula Poundstone on July 7th. Six other shows including The Lettermen, Robert Cray, New Christy Minstrels, Derik Nelson and Family, JD Souther and Keiko Matsui run through August.
Be sure to check out the entire 2017-2018 Season!  You can watch a video preview, see the whole list, or flip through the brochure.
The more the merrier!  With such a great line-up,
you'll want to join us at the Bankhead often.
Buy tickets for any FIVE LVPAC Presents shows
at the same time and receive a 10% discount!*
*Members receive 15%. If you're not a member consider joining today!  Memberships start at just $125. In addition to supporting the arts, you'll be among the first to hear about any new shows and you'll receive 10% off single tickets for LVPAC Presents shows all year long. Resident Company and Rental Company shows do not qualify. Other benefits are available at higher levels.