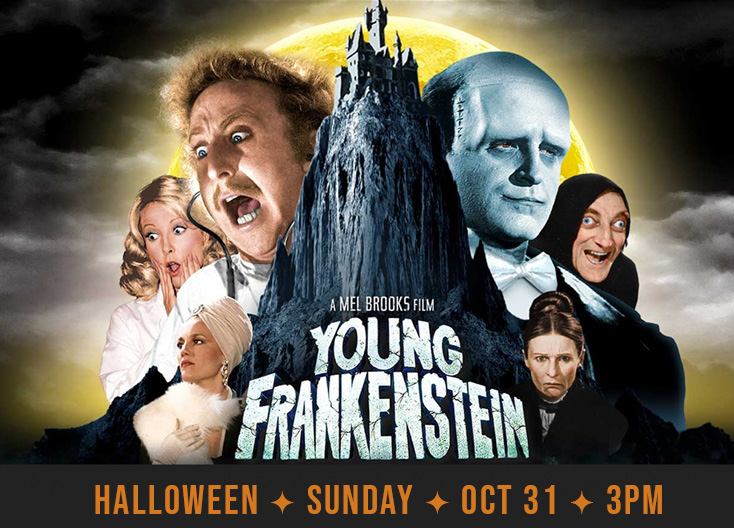 Film: Young Frankenstein (1974)
When
Sun, October 31 @ 3:00 pm
Email
boxoffice@bankheadtheater.org
Where
Bankhead Theater - 2400 First Street Livermore,

Phone
925.373.6800

Bankhead Presents Film: Young Frankenstein (1974) – Rated PG
Director Mel Brook's parody turns the classic horror story on its head. Respected medical lecturer Dr. Frederick Frankenstein inherits his infamous grandfather's estate in Transylvania. Arriving at the castle, he begins to recreate his grandfather's experiments with the help of his quirky servants Igor, Inga and the fearsome Frau Blücher. After he creates his own monster, new complications ensue with the arrival of the doctor's fiancée, Elizabeth, and the hilarious outcome is vintage Mel Brooks.
Sunday, Oct., 31, 2021 at 3:00 pm
RELATED PERFORMANCES/SHOWS