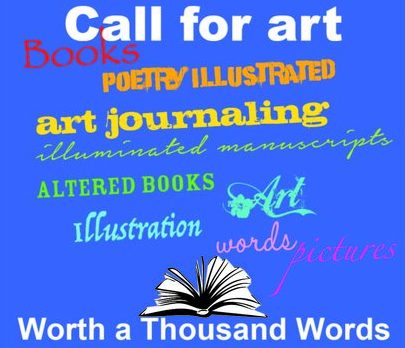 "Worth a Thousand Words" Art Exhibit
When
Wed, October 30, 2019
Email
boxoffice@bankheadtheater.org
Where
Bothwell Arts Center - 2466 8th Street Livermore, CA 94550

Phone
925.373.6800

Livermore Valley Performing Arts Center presents a call for entries for Worth a Thousand Words: An exhibition at the Bankhead Theater Gallery October 30, 2019 through January 6, 2020.
This exhibition seeks entries that address the correlation between the written word and visual art. A myriad of creative expression will be accepted: altered art, altered books, poetry that is paired with art and art that is paired with poetry. Illustration, play on words, conceptual works that explore our association between word and art. Participants are invited to submit works on canvas, wood panel, or similar substrate in any 2-dimensional medium that is suitable for hanging. In addition, there is a limited space available for sculptures
•    Date to submit electronic images of artwork for exhibition is October 18, 2019
•    Artist notification of acceptance: October 25, 2019
•    Delivery dates: Tuesday, October 29, 2019 at 1pm to the Bankhead Theater.
•    Exhibit Dates: October 30, 2019—January 6, 2020.
•    Artists' Reception: Saturday, Nov 16 from 1-3pm
Prospectus here
RELATED ART EXHIBITS/GALLERY