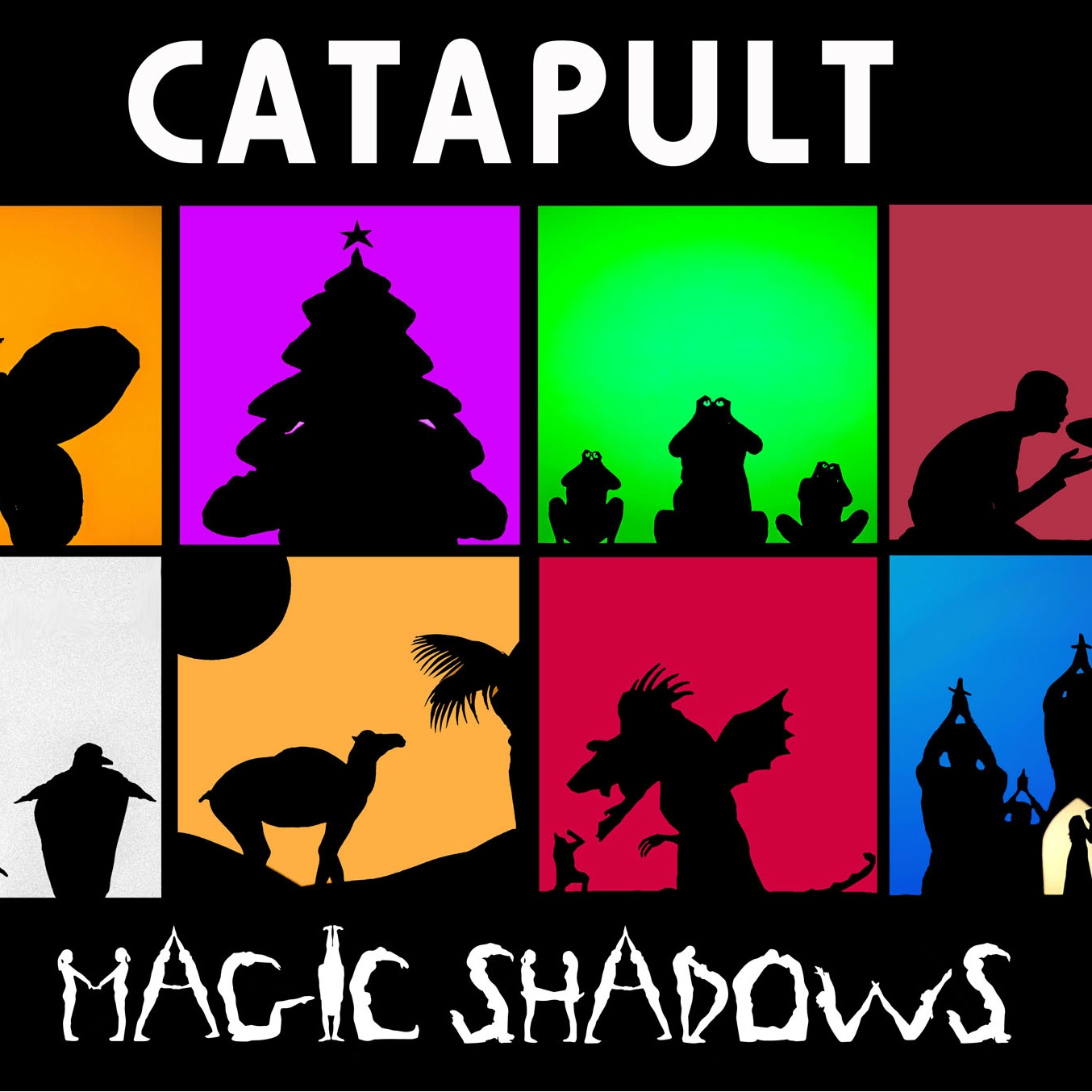 CATAPULT'S MAGIC SHADOWS
When
Sun, March 25, 2018 @ 3:00 pm
Email
boxoffice@Bankheadtheater.org
Where
-

Phone
925-373-6800

As Seen on "America's Got Talent"!
Catapult is all about the human body and its ability to transform
Founded in 2009 by Adam Battelstein, Catapult soared to national recognition as a finalist on season eight of "America's Got Talent" (watch it here) with their fascinating combination of shadow dance, storytelling and living sculpture.  Described by Northwest Indiana Times as "a contemporary twist to the ancient Chinese art of shadow theaters," Catapult is all about the human body and its ability to transform. 
While their faces are rarely seen or recognized, the eight superb dancers of Catapult, five women and three men, are at the heart of the company's imaginative and theatrical artistry. Many of them have worked together for years, bringing skills from their work in prestigious companies, Broadway performances, and on stages and festivals around the world. With carefully choreographed movements, they create shapes that shift and move seamlessly forming new images so quickly and smoothly, it is impossible to imagine how it was done or what will emerge next. Click here and watch Catapult in action.
Adam Battelstein sheds a little light on what actually happens behind the curtain at Catapult.
How did you start creating shadow dances?
I danced with Pilobolus for 19 years, as well as other companies such as MOMIX. I studied ballet and modern dance, but my true skill lay in my athleticism and a knack for slapstick which came from my acting training. I began choreographing this shadow technique with a team from Pilobolus. It brings together my dance, theater and English literature training, as well as a sense of shape and proportion I inherited from my mother who was a sculptor.
When you decide to create a new shadow, can you tell in advance how to do it?
I try to imagine how the bodies will fit together and draw some possibilities. It's like mental Tetris, only with bodies! But much of the time I'm wrong or only half right, so we always have to experiment in the studio too.
What else do you use beside the dancers' bodies?
We use a variety of costumes and props cut from cardboard or foam core. The backstage area literally looks like the wreckage after a tornado, but the dancers know where each bit is supposed to be and somehow they find their stuff even in the dark.
How do you prepare for the shows?
Shadow making is difficult and we go over trouble spots every day to fix any traffic problems or new issues. The dancers eat, relax and warm up before the show and there are rituals that have evolved too, such as coming together in a circle with hands in the middle. I don't pretend to understand their magic but we all do them and don't dare change them for fear of a jinx!
What will Livermore audiences see?
Every performance has a number of stories and each one has its own personality and style. For example, The Four Seasons, which is set to music from Vivaldi's Concertos, is a series of magical transformations around images of each season.
Catapult captivates audiences with hundreds of shape transformations that convey a story through images, movement and music. Full of humor and emotion, their stories come together in a mesmerizing afternoon of entertainment that guarantees that those watching will never look at their own shadow in quite the same way again.
Catapult "Magic Shadows" Matinee — Perfect for Families
Sunday, March 25 at 3:00 pm
DON'T MISS THE OPPORTUNITY TO SEE THE SHOW LIVE!
RELATED PERFORMANCES/SHOWS