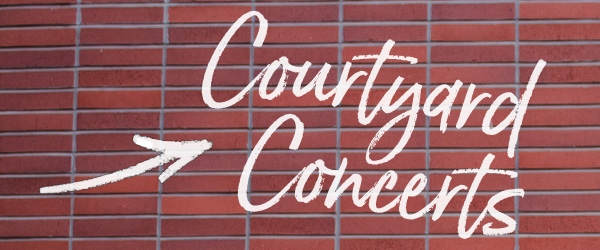 Courtyard Concerts: featuring Brian Maggi and James Robinson
When
Fri, April 23, 2021 @ 5:30 pm
Email
boxoffice@bankheadtheater.org
Where
Bankhead Courtyard - 2400 First Street Livermore, CA 94550

Phone
925.373.6800

Join us for the first of the Courtyard Concert series in the intimate Bankhead Theater Courtyard. The event will be opened by Bay Area comedian Brian Maggi and will feature innovative guitarist James Robinson, whose fusion of melodic sound is inspired by musical styles from around the world and across a range of genres.
[Note: To maintain safety, masks will be required, capacity will initially be capped at just 44 attendees seated at distanced tables, and concessions will be individually served. As county restrictions are lifted, capacity will be increased.] Seating will be assigned.
---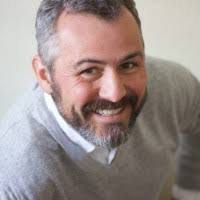 A touch of comedy has been woven throughout Brian Maggi's varied career. In the late 1990s, he was a co-creator of a tech lampooning magazine, "In Formation," and went on to write sketch comedy for the legendary Second City in Chicago. In between and along the way, he led teams in product design and strategy for a range of companies and clients and played a key role in several tech start-ups. Maggi first gave stand-up comedy a try in San Francisco, and has since regularly performed at clubs and events around the Bay Area.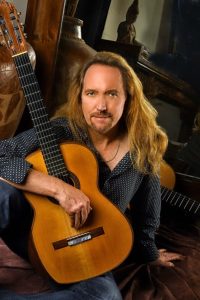 Guitarist James Robinson grew up in Campbell and learned piano before moving to guitar at age 12. Inspired by range of styles from jazz and classical, to blues, country and rock, Robinson creates a magical fusion of sound. His instrumental improvisation and collaboration with other musicians is fueled by the energy of his audience. Robinson's multiple recordings include "New Beginnings," released in 2019 before the pandemic, and his recent single "Azul Sky."
RELATED PERFORMANCES/SHOWS