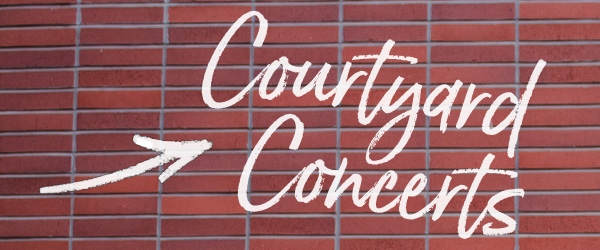 Courtyard Concerts: featuring Jeff Bordes and Panthelion
When
Fri, June 11 @ 5:30 pm
Email
boxoffice@bankheadtheater.org
Where
Bankhead Courtyard - 2400 First Street Livermore, CA 94550

Phone
925.373.6800

Local jazz trumpeter Jeff Bordes is a seasoned pro with an impressive catalog of musical accomplishments. A prolific performer, band leader, recording artist, composer and teacher, he has appeared live and recorded with such greats as Branford Marsalis, David Garibaldi, Tom Petty, Stevie Nicks, Sheryl Crow, John Mellencamp and more.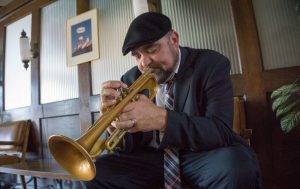 JEFF BORDES  needs no introduction to those in the music industry. A 1997 graduate of Berklee College of Music in Boston, he has been playing since his early years and since, hasn't stopped changing the face of jazz. He has during his career played live with and recorded on the projects of such esteemed artists as Jon Faddis, Branford Marsalis, Alex Acuna, Giovanni Hidalgo, Horacio "El Negro" Hernandez, Richie Cole, David Garibaldi, Tom Petty, Steve Earle, Stevie Nicks, Sheryl Crow, Karl Denson, Sugarhill Gang, Dana Carvey and most recently, John Mellencamp. He has toured in Japan and across the United States with various groups such as the Bill Berry Big Band, Dizzy Gillespie, and others. Bordes has recorded numerous CDs for a variety of groups including San Francisco's Force Seven, Adam Ben, Heather Combs, and Boston's 'The Hi-Hats.'
While always striving to grow and improve as a musician, Bordes has recently added another achievement to his resume: composing. Bordes has begun composing pieces for film and commercials, and contributed to the soundtrack of the award-winning documentary "De Colores."
Aside from playing, Bordes has been "spreading the word of Jazz" in other ways. He has been a featured clinician in schools and music festivals throughout the world, and continues to teach privately in the San Francisco Bay Area. Bordes also utilizes his experience by freelancing as a writer. He has written articles for numerous publications including Trumpet Player Online, and All About Jazz. Bordes was also cofounder and Editor in Chief of the former site: bayjazz dot com.
Bordes currently resides in the San Francisco Bay Area. He has several musical projects in the works including regular performances with The Heather Combs Band, and a recording set for the near future with Jeff Bordes and The Jazz Desperados. He is actively freelancing as a musician in recording as well as regular performances. With such an impressive list of accomplishments and talents, it's The Chico Synthesis that puts it best: "Jeff Bordes solo's with the inspirational improvisation of a jazz veteran. He is a true seasoned pro."
RELATED PERFORMANCES/SHOWS