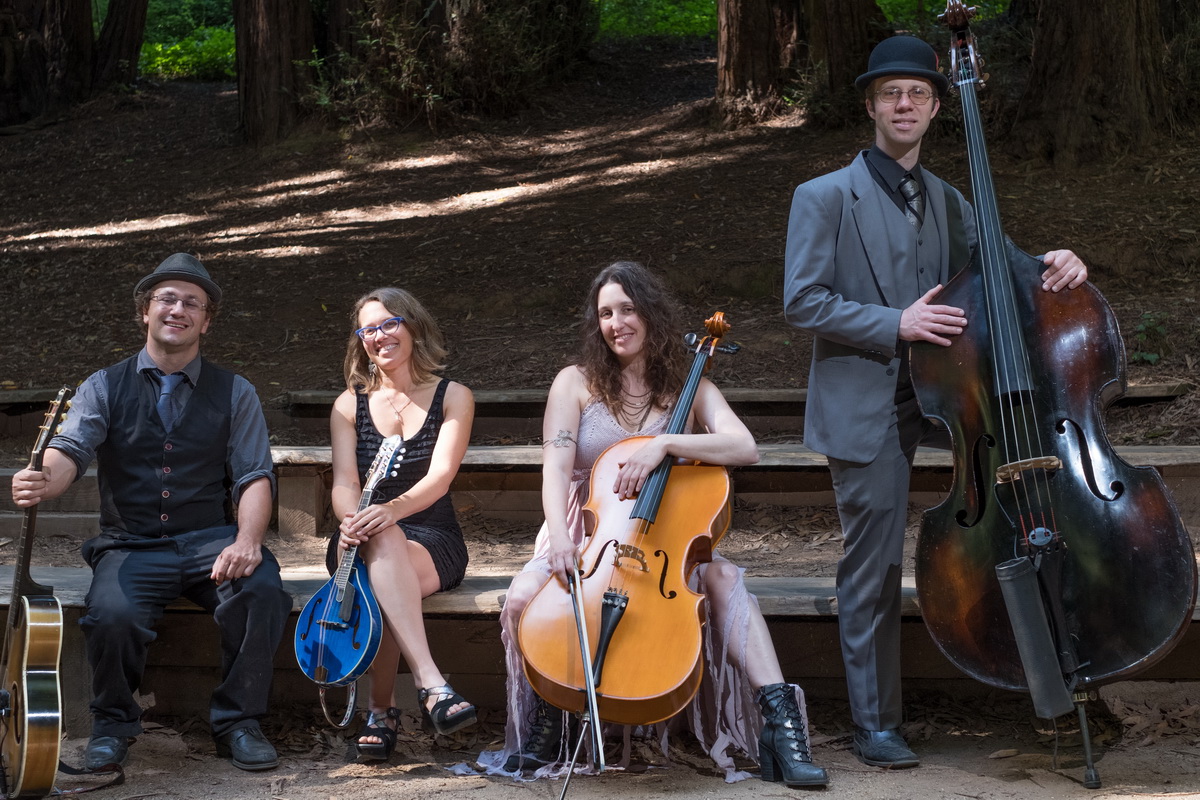 Dirty Cello-Virtual
When
Sun, November 1, 2020 @ 6:00 pm
Email
boxoffice@bankheadtheater.org
Where
Online Event -

Phone
925.373.6800

Livermore Valley Performing Arts Presents 
Vineyard Vibes with Dirty Cello
Dirty Cello… cello like you've never heard before.  From China to Italy, Dirty Cello brings the world a high energy and unique spin on blues and bluegrass. Led by vivacious cross-over cellist, Rebecca Roudman, Dirty Cello is cello like you've never heard before. From down home blues with a wailing cello to virtuosic stompin' bluegrass, Dirty Cello is a band that gets your heart thumping and your toes tapping!
---
​"When lead guitar is replaced by the sound of hot licks on a cello, blues, rock and bluegrass rise to a new dimension. Dirty Cello — a four-piece band from San Francisco — makes its style of string music to inspire audiences to swing, sway and dance." Nick Diamantides, Ashland Daily Tidings.
"Dirty Cello's music is all over the map: funky, carnival, romantic, sexy, tangled, electric, fiercely rhythmic, and textured, and only occasionally classical." Lou Fancher, Oakland Magazine.
"The depth of soul in Roudman's playing goes beyond what most people would expect from the instrument. She plays it with so much heart, you'll wonder why more bands don't have a cellist."  Good Times Santa Cruz
---
This virtual concert will be recorded live outdoors at Retzlaff Vineyards, a private venue, with appropriate COVID safety measures in place.
EVENT IS FREE, REGISTRATION IS REQUIRED FOR ACCESS
Note: Registration allows access to the complete concert broadcast beginning at 6pm on each concert date and extending for 24 hours.
RELATED PERFORMANCES/SHOWS