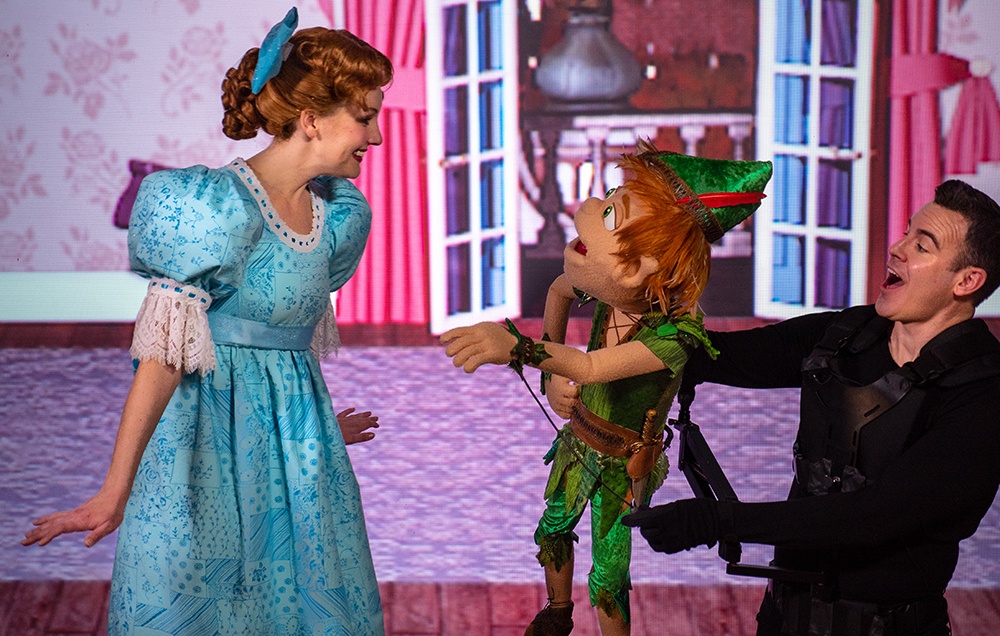 DLUX Puppets
When
Sun, June 2, 2019 @ 3:00 pm
Email
boxoffice@bankheadtheater.org
Where
Bankhead Theater - 2400 First Street Livermore,

Phone
925.373.6800

"Peter Pan"
A beloved classic comes to life with remarkable puppetry, clever digital scenery and popular songs from the 50s, 60s, 70s and 80s, as the magical Peter Pan and Tinkerbell whisk Wendy off to Neverland. This fun musical adaptation for the whole family will teach children, "A brain filled with fear has little space for dreams!"
Presented by the nationally-recognized DLUX Puppet Company, Peter Pan is filled with intricately engineered life size puppets, hand-built and voiced by founder Derek Lux. Derek is a multi-talented performer who originally began building the puppets while he was still starring in "Beach Blanket Babylon" in San Francisco. His wife, second grade teacher Lauren Lux, is DLUX Puppets' education director and has developed a performance activity kit for students who attend the show. Their production of "Alice in Wonderland" has been sold out at the Bankhead Theater.
A powerful blend of visual excitement and storytelling makes DLUX Puppet's "Peter Pan" a feast for the eyes and an afternoon of genuine family fun.
RELATED PERFORMANCES/SHOWS