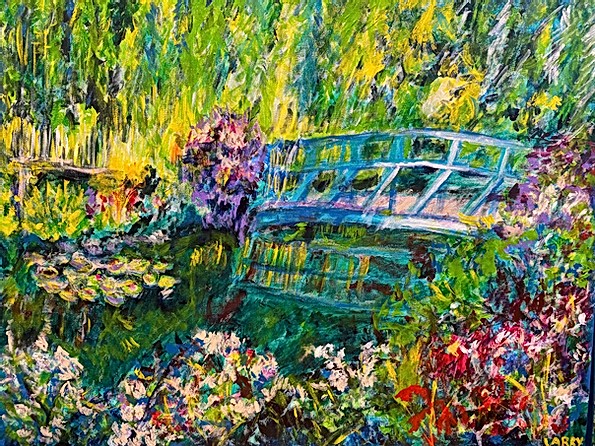 EXHIBIT: FINE ART
When
Thu, October 1, 2020, 8:00 am
Email
boxoffice@bankheadtheater.org
Where
Online Event -

Phone
925.373.6800

THE BANKHEAD ONLINE GALLERY PRESENTS:
"Fine Art" by Larry Lagin
Larry Lagin is a retired scientist who worked on two of the world's largest nuclear fusion research projects at Princeton Plasma Physics and Lawrence Livermore National Laboratory. Since retiring in 2014, Larry has taken drawing and painting classes at UC Berkeley Extension, and completed their Post Baccalaureate certificate program in Visual Arts in 2018, specializing in painting.He is now resident artist and has a studio at the Bothwell Arts Center in Livermore. Larry has shown his work at shows and art fairs in Livermore and throughout the Bay area.
To see the entire "Fine Art" exhibit as well as past exhibits
VISIT THE ONLINE GALLERY
RELATED ART EXHIBITS/GALLERY