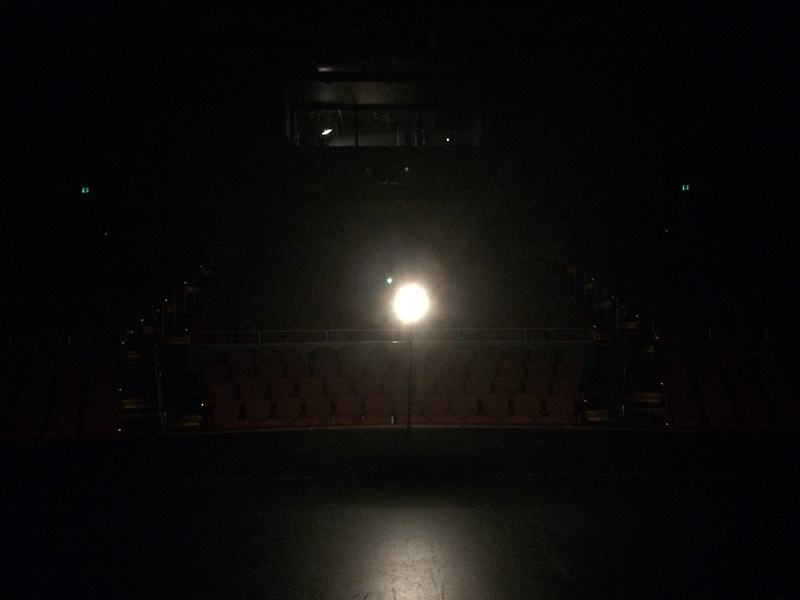 GHOST LIGHT TOUR AT OPEN HOUSE
When
Sat, October 26, 2019, 10:00 am
Email
boxoffice@bankheadtheater.org
Where
Bankhead Theater - 2400 1ST ST LIVERMORE, CA 94550

Presented By
Bankhead
Phone
925.373.6800

In keeping with the season of Halloween, Livermore Valley Performing Arts Center will be offering "Ghost Light Tours" as part of the Bankhead Theater Open House on Saturday morning, October 26 from 10:00am to 11:30am.
Every theater has a "Ghost Light," typically a bare light bulb mounted on a stand set in the center of the stage and always lit when the theater is not in use. While the practical purpose of the light is to prevent potential accidents with set pieces on stage, electrical wires, or an open pit, the myth of the ghost light goes far beyond the obvious. Given the naturally dramatic bent of theatrical people, perhaps it is no surprise that longstanding theater tradition says that the ghost light is there for the ghosts. Some say the light scares off ghosts who might play tricks, others say the light serves as a welcome for late-night ghostly performers. The Bankhead Ghost Light tours will include the usual front of house, stage, backstage and dressing room areas, but for this event only, tour guides will take visitors below and under the stage as well.
The Open House is free and open to the public. In addition to the Ghost Light Tours, refreshments and fun, themed activities for children will be offered. For those looking to get ready for Halloween or other theatrical opportunities, a collection of used costumes and other theatrical supplies will be on sale in the lobby during the event.
RELATED PERFORMANCES/SHOWS