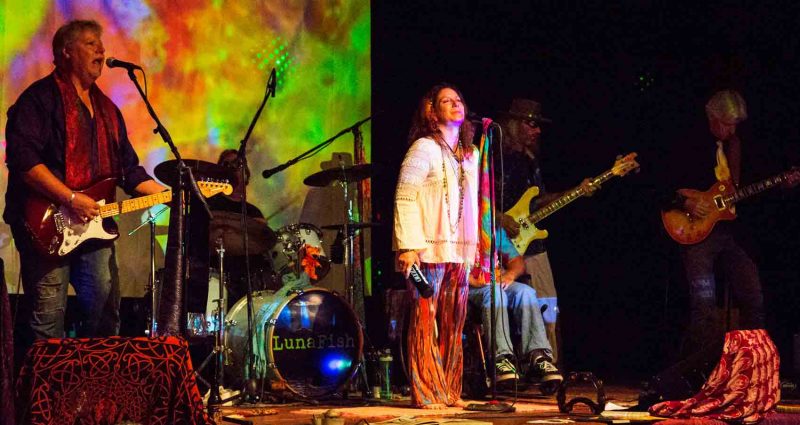 LunaFish and Friends
When
Sat, August 17, 2019 @ 8:00 pm
Email
boxoffice@bankheadtheater.org
Where
Bankhead Theater - 2400 First Street Livermore,

Phone
925.373.6800

Return to Woodstock!
A local favorite, Livermore-based band LunaFish will celebrate the 50th anniversary of Woodstock, reviving the magic with their authentic psychedelic rock sound on timeless hits of the late Sixties and early Seventies. LunaFish captures your imagination and your memories, interpreting music from what has been called the most innovative period of rock and roll – Hendrix, Joplin, Clapton, Jefferson Airplane and more. Their classic rock guitar style, rhythms and vocal harmonies recreate top hits of the era and makes their original songs into new favorites as well. Together with friends and guest artists for a special community concert, LunaFish will treat audiences to a hot summer night of music, filled with favorite rock songs they've made their own.
RELATED PERFORMANCES/SHOWS