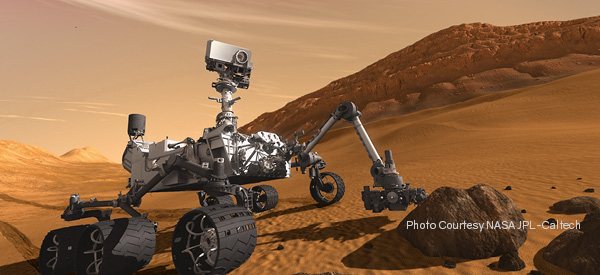 National Geographic Live: Life on Other Worlds
When
Wed, January 20, 2021 @ 6:30 pm
Email
boxoffice@bankheadtheater.org
Where
Online Event -

Phone
925.373.6800

Livermore Valley Performing Arts Center and QUEST Science Center Present:
The National Geographic Live VIRTUAL Speaker Series brings premium storytelling and visually stunning imagery to the stage with first-hand accounts of science, adventure, and exploration told by our world-class explorers who inspire change in the world.  Each 60-minute event includes a moderated discussion between two speakers with pre-recorded content interspersed with live conversation, as well as question and answer periods.
---
JAN 20:  LIFE ON OTHER WORLDS
How close are we to discovering life on other planets? NASA's Perseverance rover is due to land on Mars in 2021 to search for signs of ancient life and collect rock and soil samples for possible return to Earth. Jupiter's moon Europa is home to a vast subsurface ocean—a body of water that could sustain primitive forms of life on this alien world nearly 600 million miles from our planet. Join planetary scientist and astrobiologist Kevin Peter Hand and NASA engineer Kobie Boykins for the latest intriguing updates on this vast frontier of exploration.
Kevin Peter Hand
Kevin Peter Hand is a planetary scientist and astrobiologist at NASA's Jet Propulsion Laboratory (JPL) in Pasadena, California. His work focuses on the origin, evolution, and distribution of life in the solar system and involves research on the physics and chemistry of icy moons in the outer solar system with an emphasis on Jupiter's second large moon, Europa. Kevin has served on NASA's Science Definition Teams for Europa Flagship missions and is helping lead the effort to someday land on Europa. His work has taken him from the depths of the oceans to the summit of Kilimanjaro, and from the Arctic to Antarctica.
Kobie Boykins
Kobie Boykins is a principal mechanical engineer at NASA's Jet Propulsion Laboratory (JPL) in Pasadena, California. In more than twenty-five years at the lab, he has worked on the Pathfinder mission, built the solar arrays for the Mars Exploration Rovers, Spirit and Opportunity, led the mobility and remote sensing teams for the Mars Science Laboratory Rover, Curiosity, and is serving as Chief Engineer on the Europa Clipper team. In 2013, Kobie received a NASA Exceptional Service Medal, one of the highest honors given to NASA employees and contractors.
---
A QUICK PEEK AT THE NATIONAL GEOGRAPHIC LIVE SERIES
RELATED PERFORMANCES/SHOWS