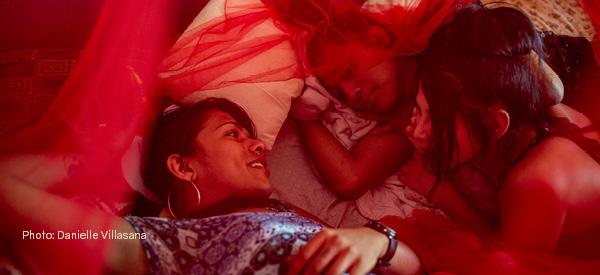 National Geographic Live: Women and Migration
When
Wed, April 14 @ 6:30 pm
Email
boxoffice@bankheadtheater.org
Where
Online Event -

Phone
925.373.6800

Livermore Valley Performing Arts Center and the Rae Dorough Speaker Series Presents:

The National Geographic Live VIRTUAL Speaker Series brings premium storytelling and visually stunning imagery to the stage with first-hand accounts of science, adventure, and exploration told by our world-class explorers who inspire change in the world. Each 60-minute event includes a moderated discussion between two speakers with pre-recorded content interspersed with live conversation, as well as question and answer periods. Tickets are just $20 per event.
---
APRIL 14: WOMEN AND MIGRATION
Never before has the world been more tightly woven and the movement of people greater between and within continents and countries. Although COVID-19 has slowed migration, in 2019 more than 270 million people—nearly half of them women—were living in countries other than the one where they were born. Drawn by the promise of a better future, women increasingly have traveled to wealthier countries, taking jobs in child- and eldercare and domestic work, as well as manufacturing and agriculture—a shift described as "the feminization of migration." For women who are forced to leave home because of famine or violence, migration is a gamble for their very survival.
Photographers with The Everyday Projects, who use their medium to challenge stereotypes and amplify storytellers worldwide, have come together to document the impact of migration on women around the globe in a major National Geographic magazine feature and several online stories. The project was created with additional support from the National Geographic Society.
**Please Note: This event features stories and photos that reference sexual assault, domestic violence, and terrorism. Viewer discretion is advised.**
---
BIOS
Danielle Villasana
Danielle Villasana is a photojournalist based in Istanbul whose documentary work focuses on human rights, gender, displacement, and health around the world. She is a National Geographic Explorer, Magnum Foundation awardee, and an International Women's Media Foundation fellow. Danielle strongly believes in pairing photography with education and community. She is a co-founder of We, Women, an Authority Collective board member, a member on The Everyday Projects' Community Team, and a Photo Bill of Rights co-author. She is also a member of Women Photograph and Ayün Fotógrafas. Ultimately, Danielle works by the words of Donna De Cesare: "You are a human being first and a journalist second."
Miora Rajaonary
Miora Rajaonary is a documentary photographer born and raised in Madagascar, currently based in Mauritius. Through her work, she focuses on identity and the social impacts of and adaptations to climate change in Africa. Miora was named the winner of the Juror's Choice of the 2019 edition of THE FENCE, the First Prize of the Addis Foto Fest's Portfolio Review sponsored by National Geographic in December 2018, and one of the four winners of the inaugural Getty + Array Grant in July 2018. She was named one of the "10 emerging photographers of color to watch" in January 2018 by I-D magazine.
Saiyna Bashir
Saiyna Bashir is a Pakistani photojournalist currently based in the capital, Islamabad. After studying journalism at the Columbia College, Chicago, Bashir worked as a staff photographer for Cap Times in the U.S for two years. The over-arching themes of most of Saiyna's long-term project publications involve human rights, healthcare, migration, climate change and gender. Saiyna's photos have been published alongside news stories in The New York Times, The Washington Post, Wall Street Journal, Al-Jazeera, and The Telegraph, among others. She has also worked for international non-profit organizations such as Unicef, Sightsavers, Medicin du Monde, and the WHO.
Jennifer Samuel (Moderator)
Jennifer Pritheeva Samuel is a photo editor at National Geographic, where she produces stories about culture and the human condition for the magazine and website. She edited many of the stories in the magazine's 2019-2020 series highlighting women and the 2018 series on race and diversity. In 2019, Samuel received second place as POYI's magazine media visual editor of the year and an honorable mention from NPPA as magazine picture editor of the year. Prior to National Geographic, she oversaw public programming for Photoville and managed Anastasia Photo gallery and Hank Willis Thomas' studio. She was a co-founder and curator of the Brooklyn Photo Salon.
---
A QUICK PEEK AT THE NATIONAL GEOGRAPHIC LIVE SERIES
RELATED PERFORMANCES/SHOWS