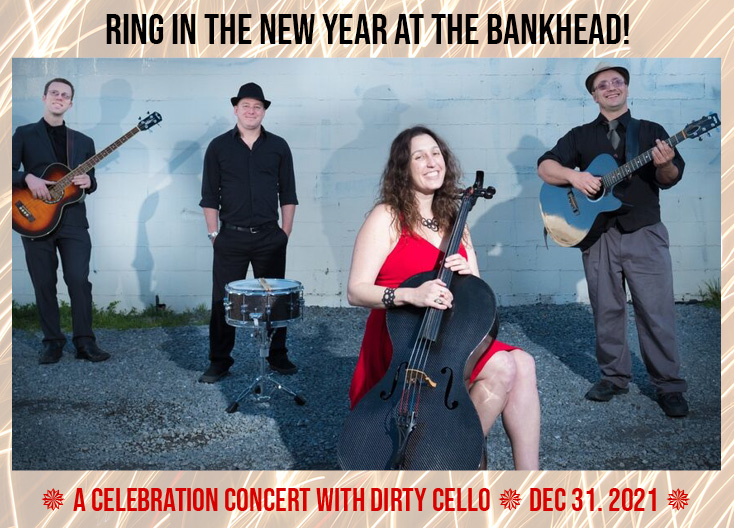 Dirty Cello 2021
When
Fri, December 31 @ 8:00 pm
Email
boxoffice@bankheadtheater.org
Where
Bankhead Theater - 2400 First Street Livermore,

Phone
925.373.6800

Bankhead Presents New Year's Eve at the Bankhead with Dirty Cello
Blues meets bluegrass with a faint twist of classical as this energetic SF-based string band led by crossover cellist Rebecca Roudman helps kick off a festive New Year's Eve celebration. Popular from China to Italy and all over the US, this is cello like you've never heard before. From down home blues with a wailing cello to virtuosic stompin' bluegrass, Dirty Cello is a band that gets your heart thumping and your toes tapping. After their lively performance, join the rest of the audience in the lobby for complimentary champagne, wine and desserts to celebrate the year-end.
"When lead guitar is replaced by the sound of hot licks on a cello, blues, rock and bluegrass rise to a new dimension.
Dirty Cello makes its style of string music to inspire audiences to swing, sway and dance."
– Ashland Daily Tidings
Friday, Dec. 31, 2021 at 8:00 pm
RELATED PERFORMANCES/SHOWS