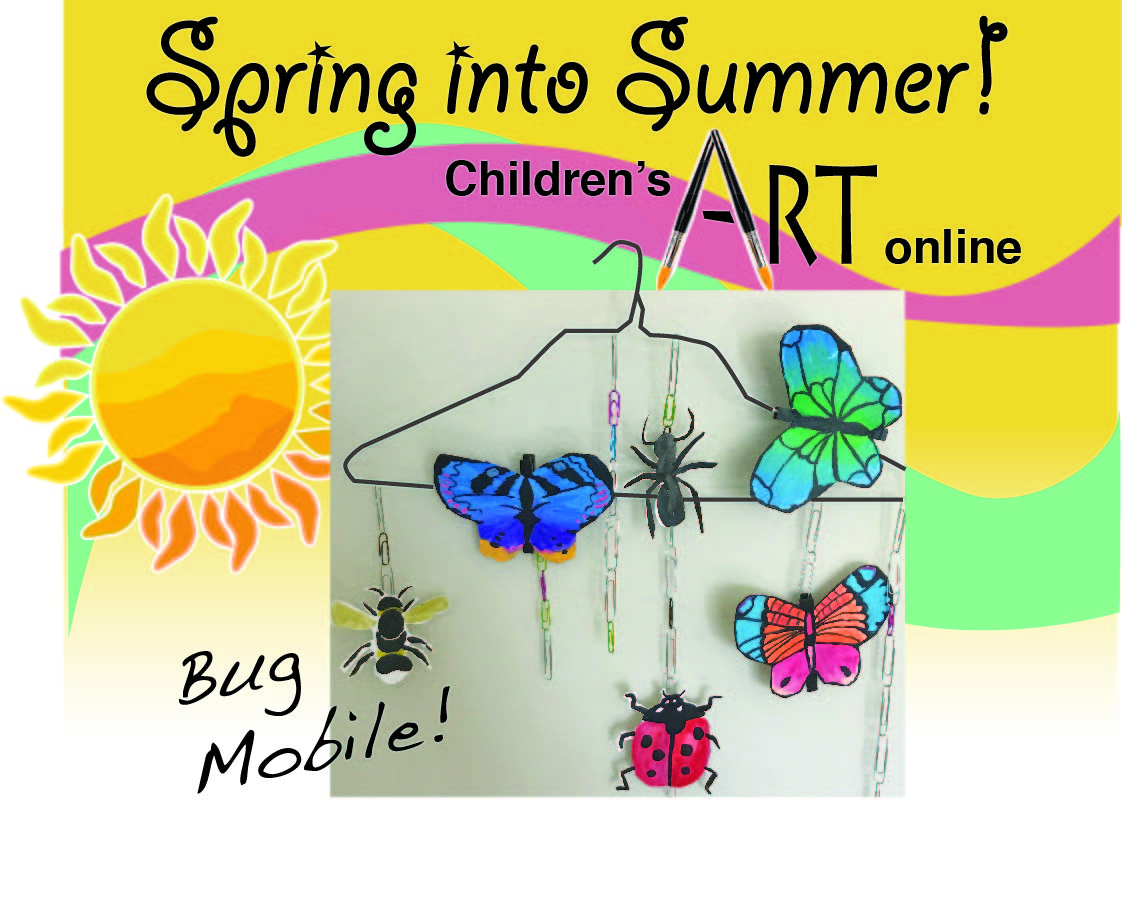 Online Art Classes
When
Tue, June 9, 2020 @ 9:30 am
Email
boxoffice@bankheadtheater.org
Where
Online Event -

Phone
925.373.6800

SPRING INTO SUMMER!   Session Six — June 9 and 11
Take their love of art from Spring into Summer with fun, all new online art classes for ages 5-10. All skill levels are welcome. Real artistry is combined with each artist's personal style in these simple and creative projects for kids that require only art materials you'll have at home and plenty of imagination!
Two online classes for just $15 per week are taught by Visual Arts Manager Anne Giancola. Sessions start May 5 and runs weekly through June 11. Sign up for one or all.  Registered participants will receive a Zoom link each week via email for these monitored sessions.
Session Six Project:

BALANCING ACT
Get inspired and start to "think outside the box"! Using mixed media and sculpture principles, we will be creating a friendly bug mobile this week.
Supplies needed: A wire clothes hanger, paper clips, paper, glue (hot glue helpful), scissors, markers or paints or crayons or colored pencils. You can add other materials such as yarn, ribbon, or found objects such as feathers and twigs too.
RELATED ART EXHIBITS/GALLERY