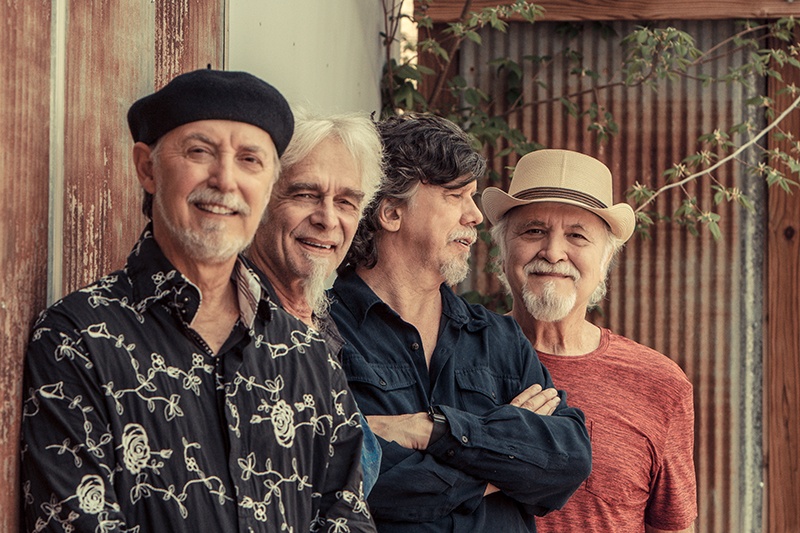 Subdudes
When
Fri, November 8, 2019 @ 8:00 pm
Email
boxoffice@Bankheadtheater.org
Where
Bankhead Theater - 2400 First Street Livermore,

Phone
925-373-6800

Acoustic Roots Rock
Over the course of 25 years and ten albums, the Subdudes have quietly become one of America's national music treasures. The New Orleans-formed group is a living encapsulation of American music, a vibrant cauldron of sounds that stirs together meaty grooves and jazzy dynamics, soulful R&B swagger, easy vocal harmonies, cheeky rock 'n' roll attitude and folky social consciousness — not to mention some of the sharpest musicianship and ensemble playing you'll ever hear from any five musicians.
Led by singer/guitarist Tommy Malone and accordionist, John Magnie, The Subdudes draw most of their inspiration from the sounds of their native New Orleans. The band is notable for the substitution of a tambourine player, Steve Amedée, for a drummer and Tim Cook rounds out the band on bass. An intoxicating blend of passionate, joyous roots music, this is more than just a concert – the "dudes" leave you feeling like they're having a party and you were lucky enough to be invited.
"New Orleans R&B at its most swinging, with touches of barroom blues, gospel-inspired harmonies, rock and country rhythms and, very simple, fine playing."  — Rolling Stone
"Rooted in the music of New Orleans, the Subdudes are a soulful band [with] impassioned vocal performances."  — All Music
RELATED PERFORMANCES/SHOWS