We're back! When we open in July for live performance, the Bankhead Theater will be one of the very first live music venues of our size to reopen in the East Bay. And now, we've just announced the largest season line up in the venue's history with nearly 60-events, spanning a broad range of musical genres, plus comedy, dance, theater, films, and family shows. Read on for details.  Flip through the ONLINE BROCHURE. Or click. to just see the whole LIST. You can also DOWNLOAD the list and print it at home.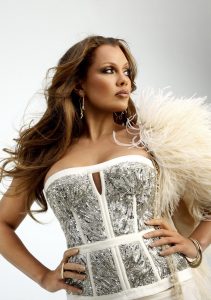 Vanessa Williams
GALA:  The 2021-2022 Bankhead Presents season kicks off on September 11 with the return of the Brilliance at the Bankhead gala starring Grammy Award-winner Vanessa Williams, accompanied by members of the Livermore-Amador Symphony.  One of the most respected and multi-faceted performers in the entertainment industry today, Vanessa Williams' many hits include "Save the Best for Last" and "Colors of the Wind from Disney's Pocahontas, for which she was honored with a Golden Globe, a Grammy and the Academy Award for Best Original Song.
Many performers, including Vanessa Williams, as well as blues great Robert Cray, smooth jazz keyboardist Keiko Matsui, and others were originally planned for 2020 but had their show dates rescheduled due to the pandemic.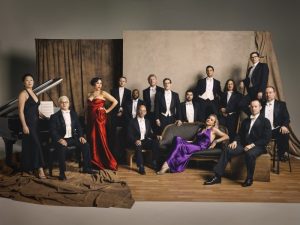 Pink Martini
OLD FAVORITES AND NEW: Returning to the Bankhead this season are bluegrass trio The Wailin' Jennys, jazz leader Branford Marsalis, singer/songwriter Joan Osborne, and the sensational "little orchestra" Pink Martini. Appearing at the Bankhead for the first time will be blues legends John Mayall with Walter Trout, former Minnesota senator Al Franken, and the dynamic sibling group, The 5 Browns, who will fill the stage with the music of five Steinway pianos. The season will head to a close in May with two performances by Broadway star and Disney Legend, Lea Salonga. Originally planned for May 2020, both show dates have remained nearly completely sold despite being rescheduled twice due to travel restrictions for the Philippine-based singer. Member Presale for the season's events begins June 2 and runs through June 23, when tickets go on sale to the public.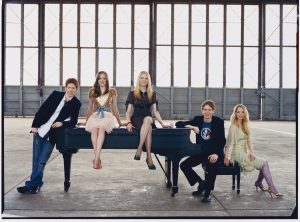 The 5 Browns
"It is always our goal to share and celebrate the arts with our community and this year it feels more important than ever," said Chris Carter, Executive Director of Livermore Valley Performing Arts Center. "After all the challenges of 2020, we're really looking forward to the joy of experiencing live music and entertainment together with others in the theater again."
COMING FOR SUMMER: The new season follows eight live performances to be offered during the summer season beginning on July 9 with "Croce Plays Croce," ukulele master Jake Shimabukuro on July 28, and, in August, the lively show "Cruzando Fronteras (Border Crossings)," featuring Jarabe Mexicano and Ballet Folkorico de Los Angeles performing music from both sides of the border.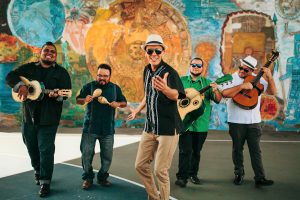 Jarabe Mexicano
LOTS OF LAUGHS: The Bankhead has always been a popular venue for comedy shows and this season will be no different. Beginning in the summer with Alonzo Bodden, Ryan Niemiller and Paula Poundstone, the laughs continue in the fall with local radio personality Faith Alpher's newest show "Got Faith?", comic mime Tape Face, the comedy writers of The Daily Show on tour, and more. In January Al Franken will be followed by humorist Peter Sagal, known for his time as host of the National Public Radio show "Wait, Wait… Don't Tell Me."
ONLY ON STAGE:  "Some shows really have to be seen in person, on stage, to be fully appreciated," added Carter. "No virtual or online offering can possibly replicate the visual sensation of shows such as Cirque Mechanics, who bring their "Birdhouse Factory" show in 2021, or the dynamic Japanese Taiko of Drum Tao." Three shows this season will incorporate large screen projections and/or stage action with live music, Anne Carrere as the famed Parisian chanteuse in "Piaf! The Show," The Queen's Cartoonists performing music to synchronized projections of classic cartoons and contemporary animation, and Stroll Down Penny Lane, which uses engaging illustrations and photographs in a tribute to the decades-long musical career of Paul McCartney.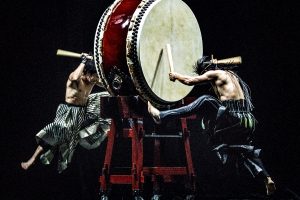 Drum TAO
HOLIDAYS: After a quiet year in 2020, the 2021 holiday season will be filled with music and dance, from the lilting sounds of Celtic music in an Irish Christmas in America and the gospel sounds in Damien Sneed's "Joy to the World," to the mariachi and dance filled "Noche Buena" celebration. In addition to the return of resident company Valley Dance Theatre's production of The Nutcracker, blues and bluegrass with a twist of classical will fill the stage when Dirty Cello helps celebrate New Year's Eve at the Bankhead.
FILMS: Classic Film Musicals will return with six films, including a trio of 1960s award-winning hits in the spring, Hello Dolly!, The Sound of Music, and Camelot. Two family films have also been scheduled: Mel Brooks' zany Young Frankenstein on Halloween and Polar Express on the day after Christmas. Tickets for Classic Film Musicals and Family Films are just $5 each.
RESIDENT COMPANIES of the BANKHEAD THEATER:  The Resident Companies of the Bankhead – Cantabella Children's Chorus, Del Valle Fine Arts, Livermore-Amador Symphony, Livermore Valley Opera, Pacific Chamber Orchestra, Rae Dorough Speaker Series, Tri-Valley Repertory Theatre, and Valley Dance Theatre – will offer nearly 50 events during the season.  Member discounts do not apply.  Some Resident Company events are currently only available by subscription until June 23. MORE INFORMATION HERE
MEMBER PRESALE:  Members of Livermore Valley Performing Arts Center are eligible for priority ticket purchase now and receive a discount on Bankhead Presents shows year-round, as well as other benefits. JOIN NOW  HERE.